We'll use Zoom for our online workshops. You don't need to create a Zoom account or pay anything to them.
Join the session
1. Click the join the session link that's on the schedule page for your workshop.
2. If necessary, download the app when prompted. The first time you join a Zoom session, Zoom will download a small application to your computer. Follow the instructions on the screen to run the installer. The application should then open on its own and connect you to the meeting.
If you'd like to download the app before one of our sessions, you can download it here and join a test meeting.
3. Go to the Zoom app. Don't stay in your browser. Find the app icon in your menu tray or list of open apps and click it.

Identify yourself
Enter your first name and last initial when asked for your name. This sets how your name will appear in the chat.
The session will be recorded. People who weren't at the live session might see the recording, including your contributions in the chat.
Want to be completely anonymous? Join before the session starts, using a fake but professional name. Let the organizer know your real name in a private chat message to them. We need to know real names to make sure that the people who are in the room are the people who should be there.
Connect your audio
You don't need a mic. You just need to be able to hear.
You can connect using computer audio or a phone call.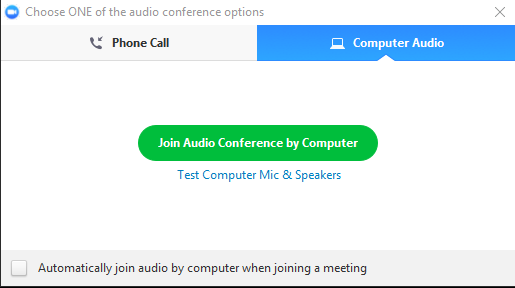 How to use computer audio
Choose Computer Audio to have the sound come from your computer speakers or headphones. This works well for many people and has no charge.
Click Test Computer Mic & Speakers to test your computer audio. You'll see the following screen. Make sure you've selected the right speakers or headphones.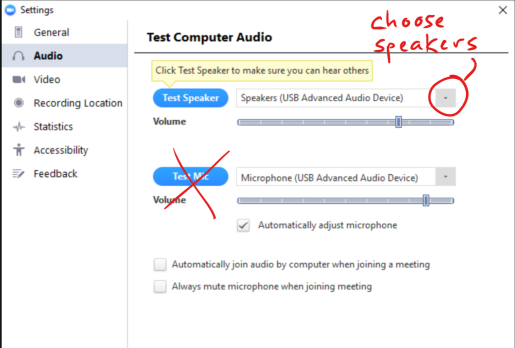 How to connect with a phone
The Phone Call tab will give you a phone number to use. The call will have standard phone charges. Click the country drop-down to see if there's a local number for you.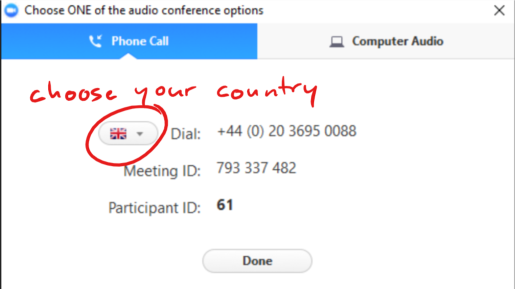 Display the chat
Once you've entered the meeting and can see the first slide, choose Exit full screen. Now you can see the window controls at the bottom. Click Chat to see the chat.